Tours departing Kyoto
Our Kyoto tours feature breathtaking views of nature and world heritage sites that are the pride of Kyoto. In addition to the standard sightseeing sites of Kiyomizu-dera Temple, Kyoto Imperial Palace, and Kinkaku-ji Temple, tours are packed with the unforgettable sights of the magnificent Hozukyo Gorge and beautiful Arashiyama.
Select tours
Kyoto Long Tour
In addition to the renowned sightseeing spots of Kiyomizu-dera Temple, Ginkaku-ji Temple, and Kinkaku-ji Temple, the Kyoto Long Tour features the seasonal landscapes of Hozukyo Gorge and Arashiyama. In particular, the beauty of the Hozukyo Gorge viewed from the sky can only be experienced by helicopter.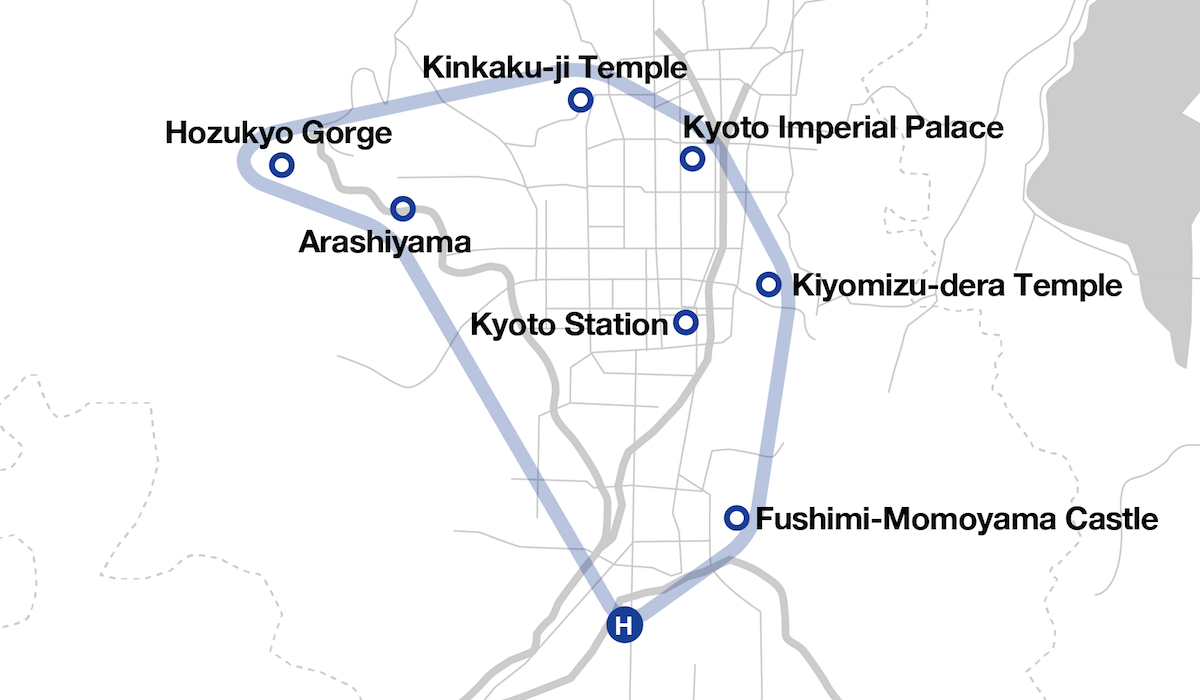 Fushimi-Momoyama Castle
Kiyomizu-dera Temple
Kyoto Imperial Palace
Kinkaku-ji Temple
Hozukyo Gorge
Arashiyama
Flight time:

20 minutes
Price:

JPY66,000/charter
(Tax Inclusive)
Maximum passenger:

3
*The fee is for chartering one helicopter, so the total cost is same whether there are two passengers or three.